Saturday 28th July – 4th August 2018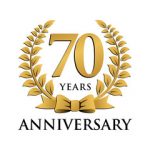 2018 marks our 70th anniversary and so we are having a special celebration. The Flanders Recorder Quartet have agreed to help us celebrate by taking afternoon sessions on Monday 31st July. They will then play a wonderful concert after which we will enjoy birthday cake and drinks. Extra tickets are available for the concert at £20 each. Please email Josee, our administrator, if you are interested.
We are now full but please add your name to the waiting list, on the "Fees and Application Form" page, if you would like to join us. There are always a few people who need to drop out and so you may find you are offered a place.