Last few places still available!
There are still a few places left for this year's summer school.  If you are interested, please apply now or get in touch with Josée.
We look forward to seeing you there!
Eileen Silcocks (1954 – 2017)
We're very sorry to announce that Eileen Silcocks passed away on Friday 9th June after a long illness. Eileen was a tutor at the Recorder Summer School for over twenty five years and a course Director for many of those years.  All who studied with Eileen will remember her musicality, her infectious love of the music she taught and her ability to make difficult things seem easy. She will be sorely missed by all those who knew her.
RECORDER SUMMER SCHOOL 2017
Saturday 29th July – 5th August 2017
(2018 dates: Saturday 28th July – 4th August)
BISHOP BURTON COLLEGE, BISHOP BURTON, Near BEVERLEY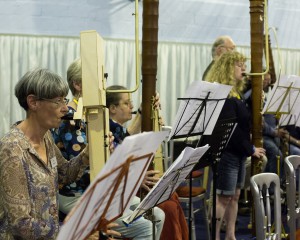 The Recorder Summer School is a large course, with up to 130 students and 9 tutors.The atmosphere is always friendly and encouraging. We welcome recorder players at all levels from elementary to advanced.  All students must be familiar with both C and F instruments.  Players should be over 16 years of age (or 15, if accompanied by an adult course member). Although many of the players are from the UK, in recent years we welcomed players from America, Germany, Hong Kong, Norway, The Netherlands, Spain and Israel. We hope that you will enjoy finding out more about the course by browsing these website pages.
Directors: Marion Scott, and Tom Beets
Chairperson: Helen Hooker
Administrator: Josée Beeson