22 Feb Update: 2016 Timetable and music lists online!
RECORDER SUMMER SCHOOL 2016
Saturday 30th July – 6th August 2016
BISHOP BURTON COLLEGE, BISHOP BURTON, Near BEVERLEY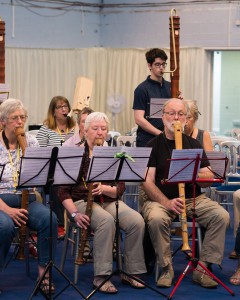 The Recorder Summer School is a large course, with up to 130 students and 9 tutors.The atmosphere is always friendly and encouraging. We welcome recorder players at all levels from elementary to advanced.  All students must be familiar with both C and F instruments.  Players should be over 16 years of age (or 15, if accompanied by an adult course member). Although many of the players are from the UK, in recent years we welcomed players from America, Germany, Hong Kong, Norway, The Netherlands, Spain and Israel. We hope that you will enjoy finding out more about the course by browsing these website pages.
Directors: Marion Scott, Eileen Silcocks and Tom Beets
Chairperson: Helen Hooker
Administrator: Josée Beeson