Saturday 28th July – 4th August 2018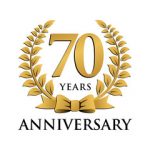 2018 marks our 70th anniversary and so we are having a special celebration. The Flanders Recorder Quartet have agreed to help us celebrate by taking afternoon sessions on Monday 31st July. They will then play a wonderful concert after which we will enjoy birthday cake and drinks. Extra tickets are available for the concert at £20 each. Please email Josee, our administrator, if you are interested.
Hope you can join us this year. We are nearly full, with just a few places left and so register soon. if you want to be sure of a place!